Bodyguards & Bodyguard Services
Bodyguards provide protection when you need that extra reassurance. Our fully trained personnel will safeguard any VIP or celebrity and ensure that safety is the paramount priority in every situation. Our bodyguards ae usually ex-military or ex-police force and we will provide peace of mind using only the best people for the job.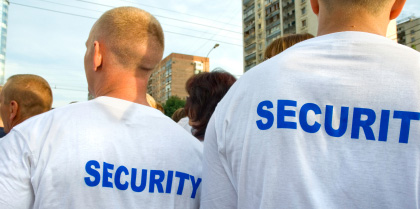 VIP & Celebrity Services
When it comes to your safety and security, we ensure the right personnel are assigned to protect you in every situation. We only use trained, professional bodyguards and all staff are vetted to the highest levels.
Call us now on 0843 289 9149 and see how we can protect you.

Related Pages
celebrity bodyguards - vip bodyguards