Company Details
Utopia is a growing security company providing security services to the entertainment and corporate industries.
Utopia works with highly-trained security personnel and our goal is to make you feel secure in the knowledge that you are being protected by professional security staff.
Working with ex-military and ex-police security personnel, Utopia can provide a wide range of security services and training to fit your requirements. Your satisfaction in our service is our primary aim.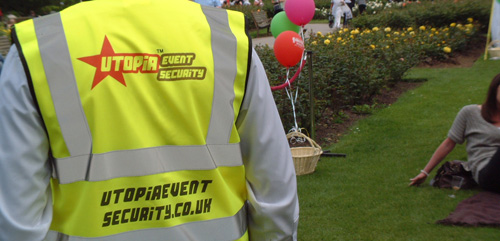 Try our professional security services now by calling 0843 289 9149